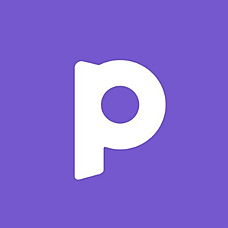 🏢
Podia
🌎 Remote
🕑 April 04
This job offer is expired
At
Podia
, we're building the best platform on the planet for creators to sell online courses, memberships and digital downloads.
We've been around for a few years and helped more than 9,000 creators earn millions, and we're growing fast…
That's where you come in
We're looking for a senior Ruby on Rails backend developer with experience scaling a web app.
You'll help us ship faster, get more done and make big improvements to our platform.
Examples of what you might work on:
Contributing to new features to make our platform better. 

Writing analytics queries in SQL

Tracking down and optimizing slow database queries

Getting into the weeds to discover and fix memory leaks

Writing and maintaining API integrations

Keeping network-level things like DNS and SSL working for our customers

Monitoring our infrastructure to ensure we know about issues before our customers do

Performing timely security upgrades across our stack, from upgrading minor Ruby versions to patching Ubuntu

Ensuring our background jobs are running as expected

Making sure our emails are sending, monitoring spam/bounce/reputation/etc

Optimizing CI/automation
Here are some of the technologies we use:
Ruby on Rails

PostgreSQL

Redis, for caching and background queue

Sidekiq for background processing

Raw SQL, sometimes using CTE's and Postgres' JSON support

Heroku for hosting the app…

…and AWS, S3, nginx, and Ansible for anything else.
Some other things you should be comfortable with:
Multiple competing

(

and sometimes shifting) priorities

Lending a hand to your teammates

(

and customers) when the need arises. We're tightly knit and supporting each other is a huge priority.

Staying calm under pressure. You remain cool even when Rollbar errors are pouring into slack, background jobs die, and the app grinds to a halt.

(

This has never actually happened … yet )

Working remotely. Our team is spread across North America and Europe, and our headquarters is Slack.
Why work at Podia?
Ultimate flexibility. We try to have some overlap time every day, but outside of that work whenever & wherever you work best.

Autonomy. No micro-managing here. You'll be given high-level direction and then left to solve it the way you feel is best. You're the expert!

That said, the rest of the team is always ready to lend a hand — or even an ear if you just need to

rubber duck

some ideas.

You get to work with a small, highly-talented team that has built — and continues to build — our product with care. We're not one of those

"

hire all the devs!" organizations that tries to grow too quickly. Instead, we hire slowly and thoughtfully, taking the time to get things right.

Whether it's fixes, small tweaks, or substantial features, we deploy often. There's zero red tape to slow you down.

We have a rapidly growing base of passionate customers. Your work will be seen and appreciated by many people.

Competitive compensation. We want to hire the best people, and we're ready to pay for them.

(Paid for) annual retreats to spend time with the team and have fun together. This year's retreat is in Portland, Maine!
Interested in joining our team?
We'd love to chat
More remote rails jobs